Styling Tips: What to Wear for Your Next Photoshoot?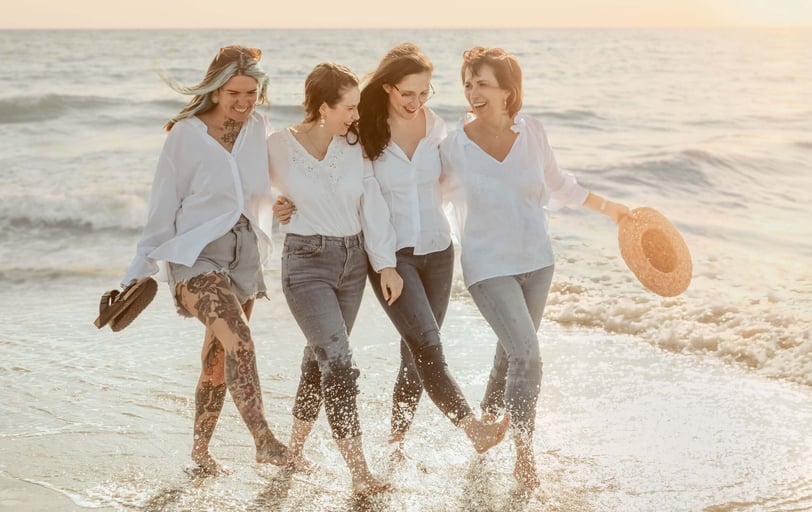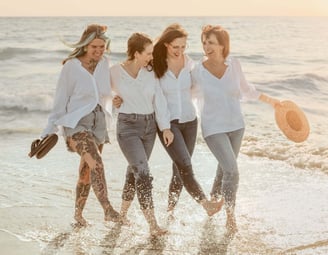 Have you recently booked a photoshoot and are feeling excited for the date? But suddenly you are faced with a question - "What should I wear?" Looking at the closet, the choices seem endless - the simplicity of jeans and a T-shirt, the elegance of a flowy dress, or perhaps the formality of classic pants with a button-up shirt. And it's not just about you; you need to coordinate with the family members joining you in the photoshoot, too. It can all turn into a bit of a headache rather quickly.
But fear not! As an experienced photographer with over a decade specialising in family photoshoots and portrait photography, I'm here to offer some pointers for those struggling to choose the right outfit for their upcoming session.
Pick a theme. Casual or formal?
First things first, consider the overall vibe you want the final images to convey. If you're planning a family photoshoot, decide on attire that best reflects your family's dynamic.
For those who are more laid-back, enjoy simple family time at home or in nature, a combination of jeans/pants and a simple T-shirt could work well. This allows you to move freely and comfortably while enjoying each others company.
On the other hand, if your family loves to dress up, ensure that everyone's formal attire complements each other's. Think of classic-cut pants, button-up shirts, and, for the ladies, perhaps a chic long or midi dress.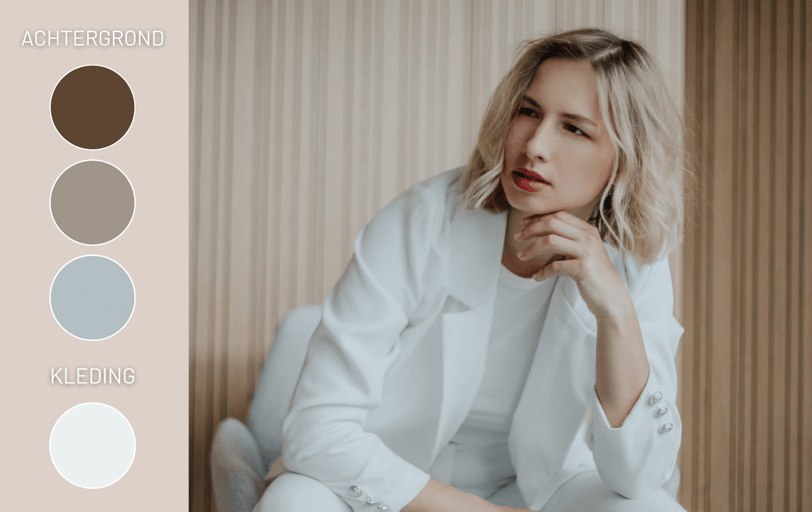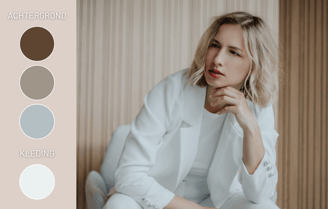 Decide on a Colour Scheme: Bright & Colourful or Calm & Monochromatic?
Once you have decided on the style, it's time to think about colours. Colours play an important role in the the aesthetic of your photographs, so considering your personal taste and the shoot location when planning your colour scheme is essential.
Outdoors in nature? Earthy tones like blues, beiges, oranges, and greens could be perfect. For urban settings, stark contrasts or a splash of colour against a monochrome backdrop can be striking.
The key is cohesion; while mixing tones is fine, aim for uniform colour intensity and shades. Below are some examples from photoshoots I have done: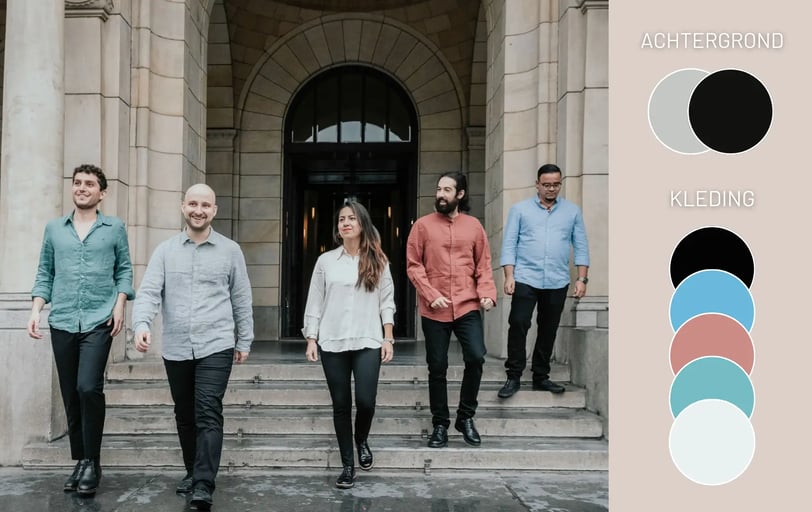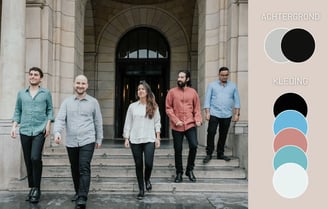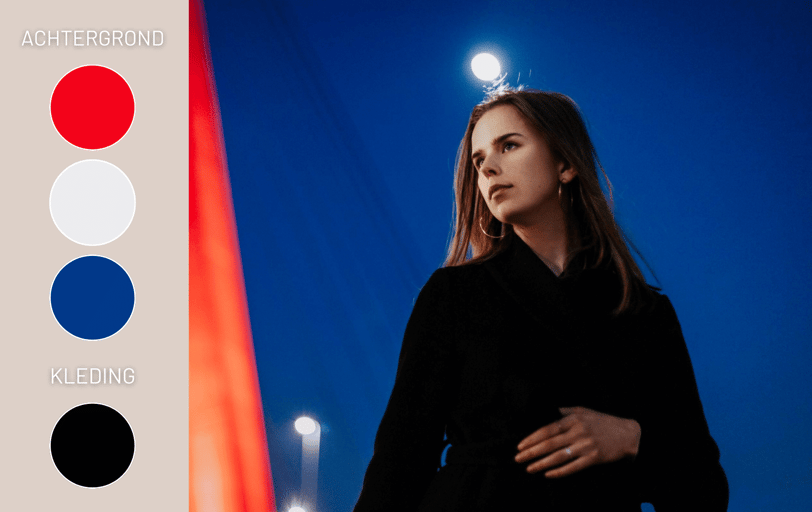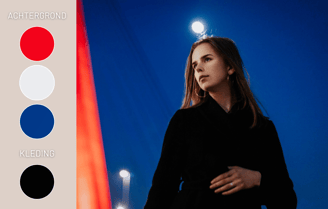 Bonus Tip: Have Fun With it!
Now that you've selected the outfits, it's time to kick back, relax, and enjoy the photoshoot. If you're feeling a bit unsure about being in front of the camera, consider bringing some props along. This could be a big hat, a flowy scarf that you can play with in the wind, or even some bubbles to blow. Props can be a fantastic tool in a photoshoot, as they give you something to interact with, helping you feel more at ease and natural while your photographer captures those candid moments.
For family photoshoots, consider setting up a scenario. One of my favorite suggestions for clients is to organize a family picnic for the photoshoot. All you need is a lovely basket, a blanket, and some snacks. Once everything is set up, you can have a great time with your family while the photographer captures some genuine, candid shots. After all, those often turn out to be the best ones!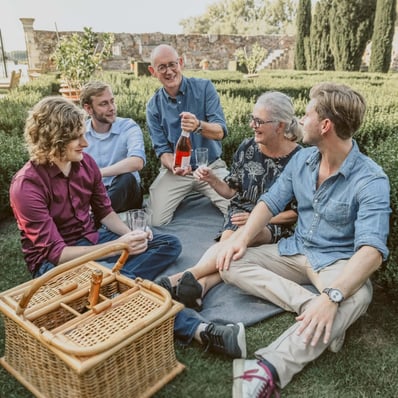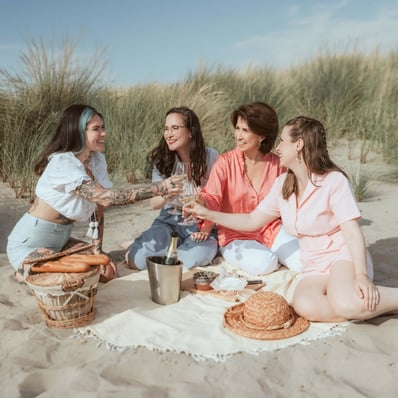 Thank you for reading reading my article, I hope this was helpful to you. To explore more of my work, visit my portfolio. For regular updates and more insightful articles like this, consider subscribing to my newsletter below.
Have a wonderful day,
Disclaimer: All the images featured in this article are the exclusive property of Urte Foto and are protected by copyright law. Only Urte Foto has obtained explicit permission from the individuals depicted in the images for their use on Urte Foto's website and social media channels. If you wish to use any visual content from the Urte Foto website, you must first obtain written permission from the photographer.
Don't miss any news and subscribe to my newsletter!